Alumina ceramic granulated powder is a type of spherical particle refined by our company using imported equipment,high-quality raw materials and formula.It has many advantages like high strength, bright surface of the fired porcelain, low firing temperature, low porosity, dense porcelain, easy demoulding and other excellent properties,
Main Specifications:
Model (model): JR-NL105Z
Name (product) :Alumina ceramic granulating powder
Appearance (appearance):white spherical particles
Diameter (size): 45-50um
Purity (purity): 99%
Firing temperature (℃): 1400-1750
Firing density (g/cm3): 3.3-3.9
Product performance:
Wear resistance, acid and alkali resistance, corrosion resistance, impact resistance
Application areas:
1. Such as seal ring, friction plate, vacuum tube, electronic substrate
2. Structural ceramics, electronic ceramics, bio-ceramics, refractory materials
3. Ball mill lining, ceramic bearing, ceramic cutter
Adaptation process:
Rapid dry pressing, isostatic pressing, hot die casting, injection, spraying
Storage:
Sealed and stored in a cool, dry and well-ventilated place.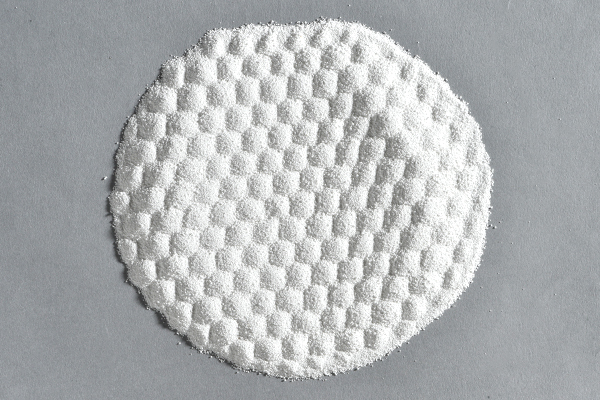 ---
Post time: Apr-06-2021